Apenas online
(Download Digital Conta Microsoft) The Golf Club Collector's Edition + Xbox Live Gold 3 Meses - Xbox One
através da compra deste produto você pode ganhar até 3 pontos de fidelidade. Seu carrinho vai fornecer 3 pontos de fidelidade que podem ser convertidos em um cupom de R$ 3,00.
10090
Envio em até 48 Horas
Aviso: Últimas unidades!
Data de disponibilidade:
Descrição do Produto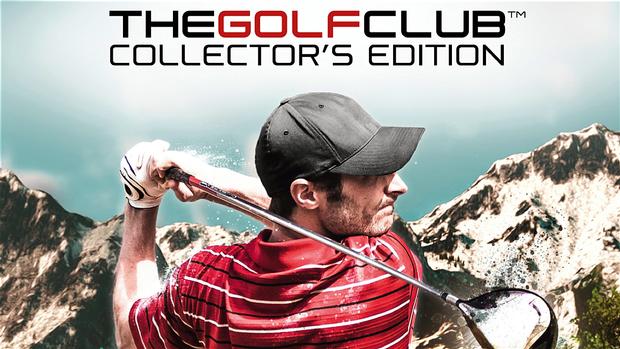 Versão Digital
A edição do The Golf Club Collector traz para você uma experiência de golfe incrivelmente realista como nenhuma outra.
Com total carta branca para criar e jogar os cursos de seus sonhos, o jogo possui zero de tempos de carga, opções ilimitadas de design, condições variáveis meteorológicas, paisagens belíssimas e controles autênticos que são exatamente como os movimentos e comportamentos do mundo real.
Comprando o The Golf Club Collector´s Edition - Xbox One você receberá um brinde exclusivo da Racer
Uma assinatura da *Xbox Live Gold 3 meses!
Confira aqui na Racer Entretenimento!
Ficha Técnica
| | |
| --- | --- |
| Faixa Etária | Todas as Idades |
| Região do Jogo | Todas as Regiões |
* Jogos e Acessórios terão Garantia de 90 dias (Contra defeito de fabricação).
** Consoles terão Garantia de 180 dias (Contra defeito de fabricação).
*** O prazo de entrega é de fonte da logística. Mesmo não sendo comum, eventualmente poderá ocorrer atrasos em eventuais motivos de greves, feriados, congestionamento de carga ou até problemas relacionados a logística que qualquer eventualidade o cliente será notificado.
**** Todos os Produtos são enviados diretamente do Brasil sem riscos de serem taxados.
***** Todos os Produtos são Originais e devidamente Lacrados.
****** Todos os Produtos Digitais (Jogos e Assinaturas) serão disponibilizados através de download com as respectivas instruções diretamente na conta do cliente.
Parcelamento
Parcelamento na Loja Virtual