Call of Duty: Advanced Warfare + Xbox Live Gold 12 Meses - Xbox One
através da compra deste produto você pode ganhar até 3 pontos de fidelidade. Seu carrinho vai fornecer 3 pontos de fidelidade que podem ser convertidos em um cupom de R$ 3,00.
Cálculo do Frete
Aguardando CEP
Call of Duty: Avançada Guerra vislumbra os campos de batalha poderosos do futuro, onde a tecnologia e a tática evoluíram para inaugurar uma nova era de combate para a franquia.
10038
Novo
Este produto não está mais em estoque
Aviso: Últimas unidades!
Data de disponibilidade:
Descrição do Produto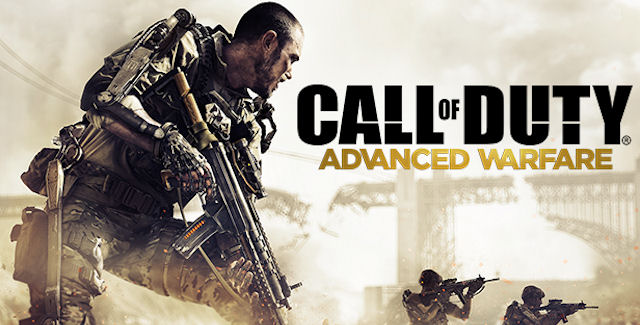 Cumprindo uma performance impressionante, Oscar ator premiado Kevin Spacey estrelas como Jonathan Irons - um dos homens mais poderosos do mundo - que promovem essa visão arrepiante do futuro da guerra. O jogo se passa em um futuro plausível em que o progresso tecnológico e as práticas militares de hoje têm convergido com conseqüências poderosas.
Nesta visão cuidadosamente pesquisada e concebida para o efeito do futuro, Corporações Militares Privadas (PMCs) tornaram-se as forças armadas dominantes para inúmeras nações terceirização de suas necessidades militares, redesenhando fronteiras e reescrever as regras da guerra.
E Jonathan Irons, o fundador e presidente da maior PMC do mundo, Atlas Corporation, está no centro de tudo.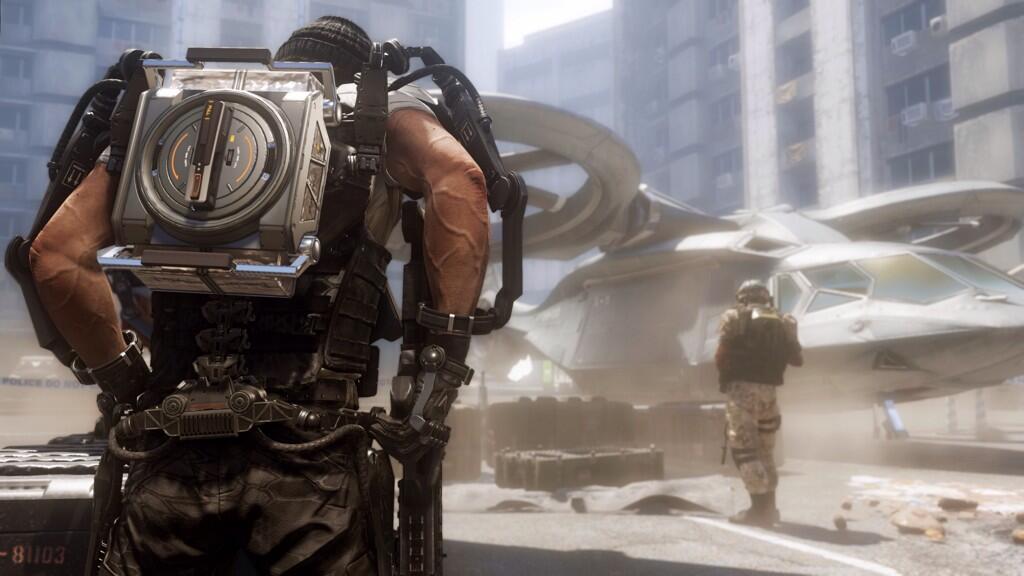 Servir-se para o combate em exoesqueletos que evoluem todos os aspectos da batalha prontidão de um soldado, permitindo combatentes para implantar com uma letalidade avançada e eliminando a necessidade de especialização.
Jogadores experiência aprimorada movimento do jogador e verticalidade através de saltos Boost e braços, habilidades de camuflagem secretas, e biomecânica que fornecem força incomparável, consciência, resistência e velocidade.
Com o advento do exoesqueleto e armaduras recém-avançado e armamento, cada soldado ordena liberdade tática em qualquer terreno como nunca antes, mudando fundamentalmente a maneira como os jogadores jogam Call of Duty em todos os modos.
Comprando o COD - Advanced Warfare você receberá um brinde exclusivo da Racer
Uma assinatura da *Xbox Live Gold 12 meses!
Confira aqui na Racer Entretenimento!
* Brinde de assinatura Xbox Live Gold deverá ser validado pelo cliente diretamente no carrinho utilizando o Cupom referente ao brinde.
Ficha Técnica
| | |
| --- | --- |
| Faixa Etária | 17 Anos ou Mais |
| Região do Jogo | Brasileiro |
| Número de Jogadores | 1 - 2 |
| Jogadores Online | 2 - 18 |
| Idiomas | Português |
* Jogos e Acessórios terão Garantia de 90 dias (Contra defeito de fabricação).
** Consoles terão Garantia de 180 dias (Contra defeito de fabricação).
*** O prazo de entrega é de fonte da logística. Mesmo não sendo comum, eventualmente poderá ocorrer atrasos em eventuais motivos de greves, feriados, congestionamento de carga ou até problemas relacionados a logística que qualquer eventualidade o cliente será notificado.
**** Todos os Produtos são enviados diretamente do Brasil sem riscos de serem taxados.
***** Todos os Produtos são Originais e devidamente Lacrados.
****** Todos os Produtos Digitais (Jogos e Assinaturas) serão disponibilizados através de download com as respectivas instruções diretamente na conta do cliente.
Parcelamento
Parcelamento na Loja Virtual